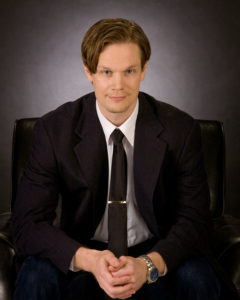 I am an associate professor at Michigan Technological University in the Upper Peninsula of Michigan, where I also serve as the founding director of the Medical Informatics Graduate Program and director of the Cybersecurity Center within the Institute of Computing & Cybersystems.  I have a passion for my work and sincerely enjoy seeing students succeed in the classroom and in life.
I hold a PhD in Computational Science & Engineering from Michigan Technological University with research interests in the areas of cybersecurity, mixed reality, biometric development, predictive health analytics, human computer interaction, and intelligent medical devices. Prior to joining academia, I have worked within industry's network engineering, cybersecurity, and systems engineering environments for public and private organizations, including the healthcare sector.  I continue to consult within industry.
As much as I enjoy my work, I believe life should have balance.  I love spending time with family and friends, traveling, staying active, and pursuing hobbies, such as playing music (not necessarily very well).
If you would like to know more about my research interests, the Medical Informatics Graduate Program, the MICARE Center, or the ICC's Cybersecurity Center, let me know by submitting a message on the "Contact Me" tab.