My background includes cybersecurity, medical informatics, network engineering, and application development.  I have received funding from federal agencies such as NSF and AHRQ, with additional support from Brazil's Ministry of Health. My research interests fall into the following categories:
augmented/mixed reality
human computer interaction
predictive health analytics
clinical decision support systems (CDSS)
mHealth application development
cybersecurity
biometric technology development
---
 Current Research Projects
---
Establishment of a Biometric-derived Unique Health Idenfier (UHID)
In the United States healthcare system, challenges surrounding patient identification, interoperable exchange of health records, and complexities in providing a robust security system capable of protecting patient identifiable information (PII) have been widely documented. Consequences include incomplete and inaccurate electronic patient health records, redundant expensive medical tests caused by the lack of interoperability between healthcare institutions, and a significant amount of cases of medical fraud because of inadequate identification mechanisms. To date, no proven solution exists to offer consistent and accurate identification for users within the United States Healthcare system. Past literature describes techniques of developing algorithms used to match duplicate patient records and merge into a single record, but results have not been met with high accuracy. Biometric identification research has been conducted extensively, however there have been no successful attempts to link a scalable National Patient Identifier (NPI) to a user's biometric output.
I propose a new technique of user identification in healthcare by developing algorithms capable of establishing a Unique Health Identifier (UHID) based on the user's fingerprint biometric, with the utilization of facial-recognition as a secondary validation step before health records can be accessed. Biometric captures may be completed using standard smartphones and Web cameras in a touchless method. Patients and healthcare professionals no longer need to remember complex passwords or worry about their login credentials being stolen as they authenticate using biometrics. Interoperability and security mechanisms are developed and configured to provide an end-to-end accurate national identification and health data exchange.
The proposed solution is called UMBRELLA or Unique Medical Biometric Enforcement of Legitimate and Large-scale Authentication. I present a series of experiments to demonstrate the formation of an accurate and consistent UHID and reveal the scalability and security of the identification solution through a large-scale distributed network, with a developed use case to illustrate the functionality and accuracy of our research. My plan is to further develop the UMBRELLA solution in hopes of dramatically reducing the complexities associated with user misidentification in healthcare and enhance the interoperability and security mechanisms affiliated with health data exchange, resulting in lowering healthcare costs, enhancing population health monitoring and improving patient-safety.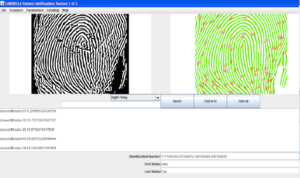 ---
 The Impact of Gamified Mobile Applications for Disease Management: Case Study PreDiabetic Adolescents
Collaboration Partner: Upper Great Lakes Family Health Center (UGLFHC) a Federally Qualified Health Center (FQHC), Hancock, USA
In 2014, diabetes was the seventh leading cause of death in the United States. According to the Centers for Disease Control and Prevention (CDC), one-third of all adults in the United State are pre-diabetic. Pre-diabetes is a condition in which blood glucose (sugar) is higher than normal, but not yet high enough to be diabetic. Persons who have an increased risk of developing pre-diabetes are: those who are not physically active, have a family history of diabetes, are within a minority group, are overweight/obese, and other factors. From 1999 to 2008, the occurrence of adolescents ages 12 to 19 with pre-diabetes or diabetes increased from 9% to 23%. The purpose of this study is to determine whether deploying a gamified mobile application will help reduce adolescent's risk of developing Type 2 diabetes, as well as increase the quality of user care. Technology can greatly enhance a user's ability to self-manage and lower their risk for pre-diabetes. Considering the varied uses of smartphones, it is not unusual for an application to be used to help pre-diabetics manage their health. Smartphone applications are currently being used to manage fitness, diet, glucose levels, water intake, blood pressure, heart rate, and weight. In a 2015 study conducted by the Pew Research Center, 88% of all American adolescents ages 13 to 17 have access to a mobile phone, with 73% owning a smartphone. This study also shows that 72% of all adolescents play video games and that 81% have access to a gaming console. This data shows the potential for mobile gamified applications in pre-diabetic user care.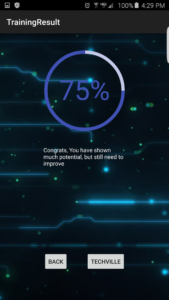 ---
Enhancing Health, Safety, and Professionalism in Law Enforcement Officers during Stress
Collaboration Partner: Michigan State University and Selected Police Departments
The purpose of this research is to determine the sustained effectiveness of an evidence-based, mixed reality training program on stress resilience in law enforcement personnel during trauma-induced scenarios to identify and improve upon stress resiliency for these individuals, leading to better health outcomes.  At baseline, we use web-based validated methods to assess trauma history, physical and psychological health, cognitive and biological (saliva and real-time heart rate) stress markers, and indicators of resilience. Next, officers are randomized to either the prevention program or  mindfulness control condition. The prevention program uses mixed reality-presented high-stress police scenarios, using the Microsoft HoloLens, that include emotional regulation and performance enhancement cues. After the intervention period, there will be an immediate assessment, and we also will monitor job stress and well-being on a weekly basis for 10 months among all 400 participants.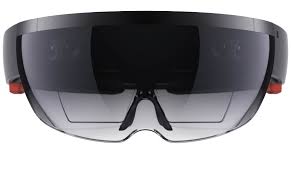 ---
Development of Integrated and Secure Data Model to Improve Patient Behavioral Health Quality Measures, Clinical Decision Models, and Self-Management of Health
Behavioral health conditions have been confirmed in reducing life expectancy and increasing overall physical health care costs. Mental health disorders topped all United States medical conditions in 2013 with an estimated spending of $201 billion, outspending all other medical conditions. Despite the significant impact on public and population health, behavioral health has largely lagged behind general health's use of health information technology (HIT). A study from the National Committee for Quality Assurance's Healthcare Effectiveness Data and Information Set (HEDIS) from 2006 to 2014, showed quality measures for mental health and substance use have declined in the past decade while other areas of health quality measurement showed incremental improvement. With an increasing need to develop quality measures based upon patient-reported outcomes (PROs), there is an opportunity to engage patients and families in evaluating healthcare.
We have preliminary data demonstrating secure health exchange of clinical and behavioral health data between unlike systems and use this information to improve clinical decision modeling. Additionally, we have begun to develop and test the exchange of data over mobile Health (mHealth) applications into the described integrated information model. Using this system, our goal is to explore methods to further improve behavioral health quality measurements, clinical decision models, and self-management through PROs over mobile devices. We propose to accomplish our goal throught the following:
a) Implement and evaluate a developed mHealth application to provide personalized health assessment using innovative algorithms to detect user stress (using sensors and biometric recognition), while providing education, crisis management, and secure data sharing of patients diagnosed with anxiety/depression and Type II diabetes.
b) Expand behavioral health's quality improvement measures through the use of the developed mHealth application to capture critical PROs of behavioral, social, and clinical data within the integrated service information model to improve health outcomes. Providers can use this data to identify patients who should receive specific health screenings, social interventions and care coordination programs, referrals, or even match an individual's needs to the appropriate mode of care, such as a phone or telehealth consultation instead of an in-person visit.
---
The Integration of a Mobile Health Application Designed to Help Lower the Risk of Developing Cervical Cancer in HIV Positive Women:
Collaboration Partner: Bahiana Medical School, Salvador, Brazil

Dr. Milena Bastos Brito, MD, PhD, Bahiana Medical School, Brazil
Cervical cancer is the most common cancer in HIV positive women in the world. According to epidemiologists, HPV infection alone will not initiate cervical cancer. In addition to high risk HPV types, smoking, long-term hormonal contraceptive use, high parity, HIV/AIDS infection, sexual activity before 20 years of age, multiple sexual partners, exposure to sexually transmitted disease, and family history of cervical cancer are other reasons to turn a HPV infection to the cervical cancer. With the increasing global population, cervical cancer cases are expected to increase 46% until 2030. Effective prevention and control efforts will be needed. In order to prevent cervical cancer in HIV infected women, it is important to notice risk factors of cervical cancer, calculate the risk percentages to be caught by cervical cancer to identify and lower these risks. The aim of the study is to create a mobile application which enables to reduce cervical cancer cases by showing possible cervical cancer risk percent and the ways of decreasing the risk. By using this application, women will be directed to obtain healthy habits and will help to avoid risk. First, main algorithms of cervical cancer were decided by considering WHO's procedures and three groups of risk intervals were created by accepted lab results. Second, the application was created by using Android Studio with PHP and MYSQL.  Preliminary results showed that 80% of the physicians surveyed were satisfied about the application, and over 60% of the physicians thought the calculated risk percent of cervical cancer was extremely accurate in the algorithm's assessment. In addition, 80% of the physicians believed the sample education section of the application helpful of very helpful to change patients habits to increase the prevention of cervical cancer and useful in educating patients to understand the correlation between HIV + and cervical cancer.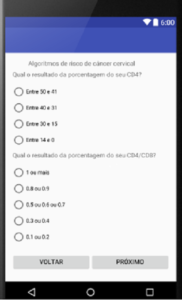 ---
Osteoarthritis (OA)  and Rheumatoid Arthritis (RA) Encounter Management Solution
Collaboration Partner: Bahiana Medical School, Salvador, Brazil

Dr. Marcos Almeida, MD, PhD, Bahiana Medical School, Brazil
Complex difficulties associated with diagnoses and treatments associated with Osteoarthritis (OA) and Rheumatoid Arthritis (RA) has led to our research in the development of an encounter management solution for OA and RA. The development of machine learning algorithms to suggest accurate diagnosis from Kinect-extracted features, such as Range of Motion (ROM), gait analysis, swelling, and joint deformity, along with symptoms and their severity being detected and labeled using natural language processing (NLP). Solution will allow for MRIs and CTs to be uploaded, using machine learning to analyze and confirm or exclude a diagnosis. Suggested treatments will be provided to the physician and illustrated to the patient.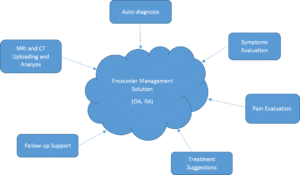 ---